From Avaaz.org:
Months ago, our community decided on a crazy goal – the largest mobilisation on climate change in history. Just last Sunday, we blew past our wildest expectations, with a climate march *6 times* the size of anything before it!!! This was 80 city blocks of New York: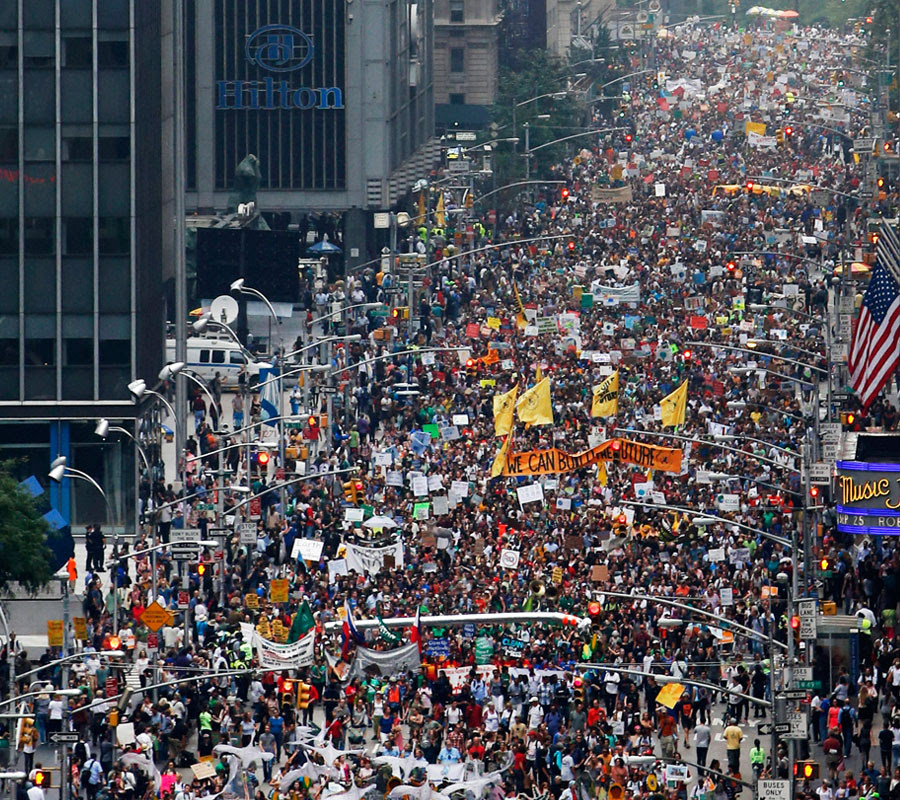 And this was London, Berlin, Bogota, Paris, Delhi, and Melbourne…
Over 675,000 of us marched around the world. It was a beautiful expression of our love for all that climate change threatens, and our hope that we can save this world and build a society powered by 100% safe, clean energy. Click to see more pictures from the day:
https://secure.avaaz.org/en/climate_march_reportback/?bYtzmcb&v=47061
Together, we made history, but it's just the beginning. The crucial Paris climate summit is 15 months from now — that's where we need a global deal. By March next year, countries have pledged to make their national commitments — so our movement will divide to focus on these national targets. But every few months until Paris we'll come together globally again and again, bigger and bigger, to beat a drum for change, for 100% clean energy, that our leaders can only follow. The movement we've been waiting for has begun.